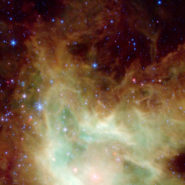 A Novel in Progress


A novel, like a baby, grows slowly and in the dark. At first, you may just feel different–a little bloated, subject to cravings and tears, perhaps even a bit ill. One day you hear the heartbeat–but by that time, you've known for a while. Something new has come to life. Now your whole job is to nurture it until it's ready to make its appearance in the world.


Into the Light


I've been growing a novel for a while now (you can read about it here), and it's far enough along that I've been feeling the urge to bring some bits of it out into the light. I'm not talking about sample chapters or excerpts–not yet. But I'll be talking about my process and progress, what inspires me, and how the social issues of the day play into the story.


Why a Novel? Why Now?


If you're not a first-time visitor to this blog, you may remember that it used to be all about glass, concrete, and pastels. I shared works in progress in all those categories.


But things change; I've changed. I still love glass, concrete, and pastels, and I hope to return to them someday. But what calls me now is to spin a tale of growing up at a time when everything seems to be coming apart. Rampant inequality threatens the social order. The environment needs us to help it, not hurt it. Government is broken. Everyone is fighting. No one is listening.


It's Not Just for Young Adults


I'm calling my book a young adult novel, because my protagonist is seventeen. But readers of all ages want the same things in a story: Drama. Conflict. Honesty. Heart.


In other words, all the stuff I'm putting into this book, every time I sit down to write.


Watch this space.


My current work in progress, We Still Have Us, tells the story of a seventeen-year-old girl in upstate New York who's caught between poverty and privilege, dreams and duty, past and future. You can read more about it here. And for writerly updates, news, and commentary–and a free short story!–subscribe below to my newsletter.