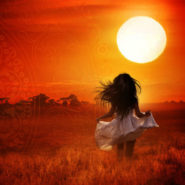 Review: Beginnings by Tikiri
Right away, you know that Beginnings is going to have a social conscience. The author puts class differences and environmental justice front and center as she describes the pecking order at the international school in Tanzania, where the story opens.
Here, A-list girls arrive in chauffeur-driven Mercedes Benzes, shop every three months at Harrods in London, and feast on sweets sprinkled with real gold dust. Their fathers are ambassadors, well-placed government officials, or CEOs of vast companies.
In contrast, Asha, the main character, rides the bus, eats smelly food, and (horrors) hangs out with teachers. To the clique of elite girls at school, skinny little Asha is merely a stick insect, a weirdo, a mulatto.
And her parents! If anything, they're even more worthy of scorn. They drive an old Fiat, haggle for goods in the open-air market in Dar es Salaam, work for "some environment company," and most likely live in a slum. One girl's mother is of the opinion that Asha's parents are worse than hippies, really.
And we all know how bad that is.
A whiff of danger
What those girls don't know—and Asha is just beginning to understand—is that Asha's parents are investigating the environmental misdeeds of the very companies that feed those elite girls' expensive tastes. And danger is in the air. One colleague of Asha's parents has fled the country. Another has turned up dead. Asha begins to have nightmares of getting dragged by one of her wealthy classmates, the daughter of a mining company owner, into a mine so far underground that her parents will never find her.
Against this backdrop, Asha navigates the complexities of her world, figuring out how to balance her parents' traditional aspirations for her with her own rather more adventurous inclinations. She and her best friend run wild on Saturdays in the open-air market, getting into scrapes that feel to them like little more than youthful hijinks, but that may turn out to have more sinister implications.
The author, herself born on a tropical island in the Indian Ocean, has lived on multiple continents, and her international background shows in her vivid descriptions of Asha's world. We see the women in their colorful kangas, taste the pumpkin stew with its spicy gravy, hear the lilting accents of the women at the market, hold our noses along with Asha as her father drives through slums with open sewers.
A strong, realistic young heroine
Beginnings is a promising introduction to the larger series to come. In a publishing landscape that's flooded with YA and middle grade books about witches, zombies, gamers, and commandos, a new series featuring strong, realistic young heroines is always welcome. Asha, though too young in Beginnings to fully understand the real-world problems she encounters, shows her potential to grow into such a role.
The front matter of Beginnings calls it "the beginning of the adventures of the Red-Heeled Rebels, a band of gutsy, sassy, young women who fight for their rights and travel the world to find freedom." Sounds great, and I'm in. Readers should be aware, though, that although the book's cover calls it a "prequel short story", to my mind it's not exactly prequel or short story, because it doesn't take the main character all the way through a central conflict to a satisfying conclusion. At the risk of seeming to split hairs, I would call these six chapters more of a prologue, taste, or teaser. When the narrative ends—abruptly—all of the plot questions remain unresolved, as they would in a movie trailer. With Book 1 of the Red-Heeled Rebels series set to release on January 1, 2018, there's not long to wait—just be aware that things won't wrap up at the end of Chapter 6 of this short work.
As a teaser, though, Beginnings does a great job of drawing you in and making you want to find out how the story ends. And readers will get the feeling that Asha may have to grow up much faster than she'd originally imagined. I, for one, want to come along for that journey.
Beginnings is available here.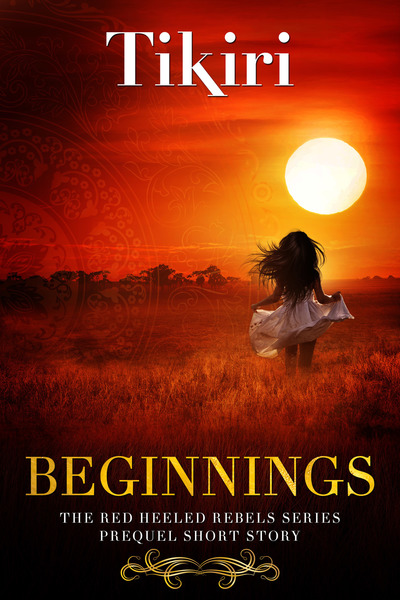 * * *

My current work in progress, We Still Have Us, tells the story of a seventeen-year-old girl in upstate New York who's caught between poverty and privilege, dreams and duty, past and future. You can read more about it here. And for writerly updates, news, and commentary–and a free short story!–subscribe below to my newsletter.